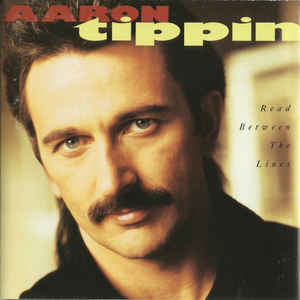 «My Blue Angel» is a song co-written and recorded by American country music singer Aaron Tippin. It was released in February 1993 as the fourth and final single from the album, Read Between the Lines. The song reached number 7 on the U.S. Billboard Hot Country Singles & Tracks chart and peaked at number 16 on the Canadian RPM Country Tracks chart. It was written by Tippin, Kim Williams, and Philip Douglas.
«My Blue Angel» debuted at number 75 on the Hot Country Singles & Tracks chart for the week of January 30, 1993.




From the album Read Between the Lines
B-side «The Sound of Your Goodbye (Sticks and Stones)»
Released February 1, 1993
Genre Country
Length 3:24
Label RCA Nashville
Songwriter(s) Kim Williams, Aaron Tippin, Philip Douglas
Producer(s) Emory Gordy Jr.
Aaron Tippin – My Blue Angel Lyrics
Somewhere out there in the smoky air
Where the night is neon blue
Surrounded by strangers, she don't know the dangers
One drink could lead her to
And if she falls, it's all my fault
For doin' a good woman wrong
I can't be far behind her
Oh, Lord, help me find her
Before my angel is gone
Looking for my blue angel
The same one that flew from my arms last night
If you see my blue angel
Tell her that heaven without her feels like hell tonight
Last night when she left I told myself
That she wouldn't go too far
Now I'm not so sure how long her tears
Could last in a stranger's arms
She's wounded I know and feeling so low
She could fall at anytime
I don't know what I'd do if I were to lose
That precious angel of mine
Looking for my blue angel
The same one that flew from my arms last night
If you see my blue angel
Tell her that heaven without her feels like hell tonight
Yes, tell her heaven without her feels like hell tonight