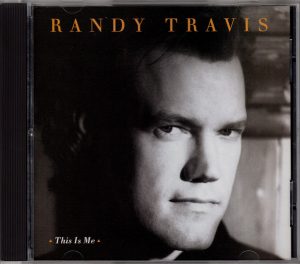 «Before You Kill Us All» is a song written by Max T. Barnes and Keith Follesé, and recorded by American country music singer Randy Travis. It was released in February 1994 as the lead-off single from his album, This Is Me. It peaked at number 2 in both the United States and Canada.
Deborah Evans Price, of Billboard magazine reviewed the song favorably, saying that Travis «sounds revitalized on this desperate tale of love lost.» She goes on to say that production is «uncharacteristically and refreshingly aggressive.»
«Before You Kill Us All» debuted at number 60 on the U.S. Billboard Hot Country Singles & Tracks for the week of March 12, 1994.




From the album This Is Me
B-side «The Box»
Released February 28, 1994
Recorded 1994
Genre Country
Length 3:24
Label Warner Bros. Nashville 18208
Songwriter(s) Max T. Barnes Keith Follesé
Producer(s) Kyle Lehning
Randy Travis – Before You Kill Us All Lyrics
Must be doing something wrong baby I don't know
But the goldfish are floating at the top of the bowl
And the dog, he won't eat, he just lays around
All night long he makes a lonesome sound
I know I had it coming and it's all my fault
But baby come back before you kill us all
The way the plants are dying, you'd swear it's fall
Looks just like autumn up and down the hall
And I talk to them baby like you're supposed to do
But they're tired of hearing about me missing you
And I know you told me not to call
But baby come back before you kill us all
Well it's a desperate situation,
I got a strong will to survive
But if this place is any indication
I may not make it out alive
Well it's an eerie feeling in the still of the night
Knowing that the cat's down to three more lives
Well you've turned us all into nervous wrecks
We just sit around and wonder who's gonna be next
And I know I had it coming and it's all my fault
But baby come back before you kill us all
Baby come back before you kill us all, (baby come back)
Baby come back before you kill us all (baby come back)
(Baby come back)…