"Drinkin' and Dreamin'" is a song written by Troy Seals and Max D. Barnes, and recorded by American country music artist Waylon Jennings. It was released in June 1985 as the first single from the album Turn the Page. The song reached No. 2 on the Billboard Hot Country Singles & Tracks chart.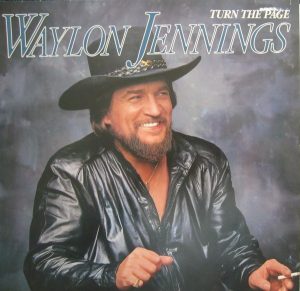 From the album Turn the Page
B-side "Prophets Show Up in Strange Places"
Released June 22, 1985
Genre Country
Length 3:01
Label RCA Nashville
Songwriter(s) Troy Seals, Max D. Barnes
Producer(s) Jerry Bridges, Gary Scruggs
Waylon Jennings – Drinkin' And Dreamin' Lyrics
Verse 1:
Everybody's looking for someway in
I'm looking for someway out
I've been wasting my time, standing in line
If this is what it's all about
Verse 2:
All I've got is a job that I don't like
And a woman that don't understand
So tonight in the bar, I'll get in my car
And take off for the promise land
Chorus:
Drinkin' and dreamin', knowing damn well I can't go
I'll never see Texas, L. A., or ol' Mexico
But here at this table, I'm able to leave it behind
Drink till I'm dreaming a thousand miles out of my mind
Verse 3:
This suit and this tie is just a disguise
This ain't really me
Some people were born to be tied down
Some people were born to be free
Verse 4:
When I look down the road she don't know
How it gets under my skin
She's got my body but my heart and soul
Are out there riding the wind
Chorus (x2).