Tex Williams: Descending to the 'Bottom Of A Mountain'
If you're a fan of classic country music, you've probably heard of Tex Williams. One of his most popular songs is «Bottom Of A Mountain,» which was released in 1965. In this article, we'll take a closer look at the song, its meaning, and the artist behind it.
About the Song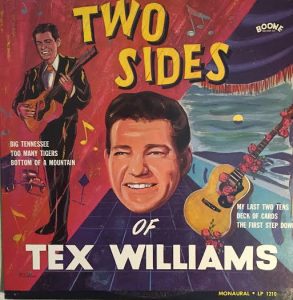 «Bottom Of A Mountain» was written by Don McKinnon. It was released in 1965 as a single by Tex Williams. Was included in Williams' 1966 album «Two Sides of Tex Williams». It reached number 18 on the US Country charts.
The Meaning of the Song
The song «Bottom of a Mountain» talks about the life of a coal miner in West Virginia. The lyrics describe the hard work and long hours required to make a living digging coal from the ground. The singer talks about how he can't afford to give his wife jewelry or gold, but can only give her the few dollars he makes from his work. The song paints a picture of a difficult and challenging life, where the only way to make a living is to work long hours in a dangerous and dirty job. The lyrics also mention the role of religion in the miner's life, with the singer going to church on Sundays and giving money to the preacher when the collection plate is passed around. Overall, the song is a tribute to the hardworking men and women who make a living in the coal mines of West Virginia.
About the Artist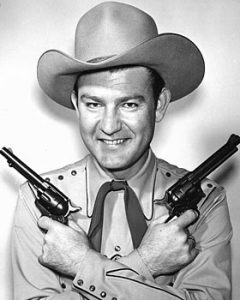 Tex Williams was an American Western swing musician. He was born Sollie Paul Williams on August 23, 1917, in Ramsey, Illinois. Williams is best known for his talking blues style, which he used in many of his songs. He had a successful career in the 1940s and 1950s, and his music continues to be popular among country music fans today.
Conclusion
«Bottom Of A Mountain» is a classic country song that has stood the test of time. Its lyrics are powerful and relatable, and its message is one of hope and perseverance. Tex Williams' unique style and voice make this song a must-listen for any country music fan.




Tex Williams – Bottom Of A Mountain Lyrics
I was born in West Virginia where the land is black with coal
For a man to feed his family it takes twelve hours a day
A diggin' in a big black hole
Way down in the bottom of a mountain
Way down in the bottom of a hole
Way down in the bottom of a mountain
I'm diggin' and a shovelin' and a loadin' out the dirty black coal
Some men give their wives jewelry some men give their wives gold
But all I can give to my sweet woman
Are the few dollars I make from diggin' out the dirty black coal
Way down in the bottom…
I draw script for most of my money I never see a lot of that
I work all week and go to church on Sunday
Well the preacher gonna get what's left when they pass the hat
Way down in the bottom…
I'm diggin' and a shovelin' and a loadin' out the dirty black coal