Tanya Tucker – San Antonio Stroll, is a song written by Peter Noah, and recorded by American country music artist Tanya Tucker. It was released in August 1975 as the second single from the album Tanya Tucker. The song was Tucker's fifth number one on the country chart. The single stayed at number one for a single week and spent a total of eleven weeks on the country chart.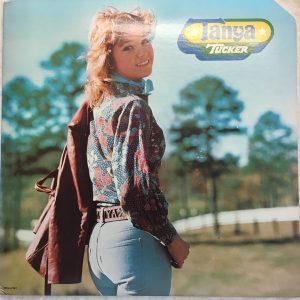 Tanya Tucker – San Antonio Stroll
From the album Tanya Tucker
B-side "The Serenade That We Played"
Released August 11, 1975
Recorded March 19, 1975
Genre Country
Length 2:51
Label MCA
Songwriter(s) Peter Noah
Producer(s) Snuff Garrett
Tanya Tucker – San Antonio Stroll Lyrics
When I was a child down in South Caroline
Soon as Saturday sun went on down
My folks and sister would go
And leave me home all alone
Going to that big square dance in town
Well, my old radio would play
That old opry show
So I never got lonesome or blue
I'd fall asleep in my chair
And dream that I was right there
Just singing the whole night through
When my folks would come home
They'd be humming a song
Mama'd smile and say
Child, don't you know
There ain't a thing in this world
To make you fall in love, girl
Like the San Antonio Stroll?
Well, the day finally come
When my mama said
Hun, it's 'bout time you came with us as well
Well, I had me a time, yes
I danced all the night
'Til they rang that ol' cracked-midnight bell
Then the lights went down low
The fiddler picked up his bow
And he played something stately and slow
And my sister Eileen
And her husband-to-be
They held hands and began to stroll
I've been away for a while
But it still brings a smile
When I think of the way that it goes
Now I'll sing it to you
Just so we both can do
That old San Antonio Stroll
Yes, I'll sing it to you
Just so we all can do
That old San Antonio Stroll