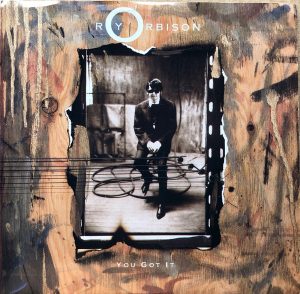 You Got It» is a song from Roy Orbison's twenty-second studio album, Mystery Girl (1989). The song was released posthumously in January 1989 with «The Only One» as the B-side, and according to the Official Roy Orbison Discography by Orbison researcher Marcel Riesco, released again with «Crying» (version with k.d. lang) shortly thereafter. The A-side reached number nine on the Billboard Hot 100 and number one on the Adult Contemporary chart, returning Orbison to the top 10 for the first time in 25 years. It also reached number three on the UK Singles Chart in early 1989, posthumously released after Orbison's heart attack on December 6, 1988. Although it is an Orbison solo single, Orbison's fellow Traveling Wilburys bandmates, Tom Petty and Jeff Lynne, co-wrote the song and played instruments on the record.
According to Riesco, the song was recorded at guitarist Mike Campbell's garage in Los Angeles, California and mixed at Friar Park in Henley-on-Thames, England. Orbison gave his only public rendition of the hit (a mimed performance) at the Diamond Awards Festival in Antwerp, Belgium on November 19, 1988, just 17 days before his death and before the single was released. This footage was incorporated into the song's music video. A 2014 version incorporated videos of rehearsal and practice sessions.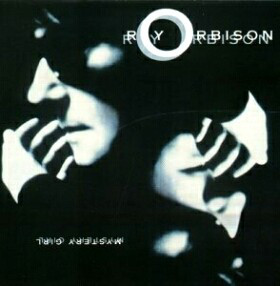 From the album Mystery Girl
B-side "The Only One"
Released January 1989
Recorded April 1988
Length 3:30
Label Virgin
Songwriter(s)
Jeff LynneRoy OrbisonTom Petty
Producer(s) Jeff Lynne
Roy Orbison - You Got It Lyrics
Every time I look into your lovely eyes,
I see a love that money just can't buy.
One look from you, I drift away.
I pray that you are here to stay.
Anything you want, you got it.
Anything you need, you got it.
Anything at all, you got it.
Baby!
Every time I hold you I begin to understand,
Everything about you tells me I'm your man.
I live my life to be with you.
No one can do the things you do.
Anything you want, you got it.
Anything you need, you got it.
Anything at all, you got it.
Baby!
Anything you want
Anything you need
Anything at all
I'm glad to give my love to you.
I know you feel the way I do.
Anything you want, you got it.
Anything you need, you got it.
Anything at all, you got it.
Baby!
Anything you want, you got it
Anything you need, you got it
Anything at all, you got it
Baby
Anything at all
Baby
You got it