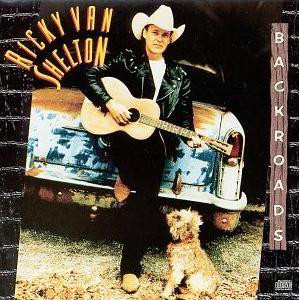 A song written by Walt Aldridge, was recorded for the Columbia label on December 20, 1990, at Nightingale Studio, 1815 Division St., Suite 115, Nashville, TN / Dog House Studio, Nashville, TN. With the production of Steve Buckingham, it was released on April 8, 1991, on July 27, 1991, it reached number # 1 of the lists of US Hot Country Singles, on August 10 it would also arrive at number # 1 of the lists from Canada Country Tracks. He was the eighth number one in his musical career.
The song was included on Ricky's fifth studio album, Backroads (Columbia 1991), the album was released on May 21, 1991, on the U.S. Billboard Top Country Albums, reached number # 3, and Canadian RPM Top Albums lists, reached number # 4. The album was certified Platinum.




From the album Backroads
B-side "Backroads"
Released April 8, 1991
Recorded December 20, 1990
Genre Country
Length 3:26
Label Columbia Nashville
Songwriter(s) Walt Aldridge
Producer(s) Steve Buckingham
Ricky Van Shelton – I Am A Simple Man lyrics
I don't know why you want to start with me
I ain't n-n-nothing far as I can see
And I'm worn out from working too hard
Why don't you give me a break?
I know that lately things ain't been so good
I'll make it up just like I told you I would
But I'm tired and I want to sit down
To ease this old backache
You say you're having trouble figuring me
I don't believe I'm such a mystery
Mmm baby, what you get is what you see
I am a simple man
I want a job and a piece of land
Three squares in my frying pan
Don't seem so hard for me to understand
I am a simple man
You say we've got some things to talk about
A lot of problems that we need to work out
But we just wind up fighting
Why don't you give it a rest?
I don't know what else I can say to you
I'm doing everything I know to do
And I can't give you anything more
When I'm giving my best
You say you're having trouble figuring me
I don't believe I'm such a mystery
Mmm baby, what you get is what you see
I am a simple man
I want a job and a piece of land
Three squares in my frying pan
Don't seem so hard for me to understand
I am a simple man
I want a place I can lay my head
Soft woman and a warm bed
A little time off before I'm dead
I am just a simple man
You say you're having trouble figuring me
I don't believe I'm such a mystery
Mmm baby, what you get is what you see
I am a simple man
I want a job and a piece of land
Three squares in my frying pan
Don't seem so hard for me to understand
I am a simple man