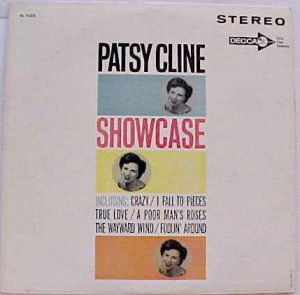 "I Fall to Pieces" is a single released by Patsy Cline in 1961, and was featured on her 1961 studio album, Showcase. "I Fall to Pieces" was Cline's first number-one hit on the Country charts, and her second hit single to cross over onto the Pop charts. It was the first of a string of songs written by Hank Cochran and Harlan Howard (not always collaborating) for Cline.
"I Fall to Pieces" became one of Cline's most-recognizable hit singles. It has also been classified as a Country music standard.




From the album Showcase
B-side "Lovin' in Vain"
Released January 30, 1961
Recorded November 16, 1960
Decca Records Nashville
Genre Country, traditional pop
Length 2:47
Label Decca
Songwriter(s) Hank Cochran, Harlan Howard
Producer(s) Owen Bradley
Patsy Cline – I Fall To Pieces Lyrics
I fall to pieces
Each time I see you again
I fall to pieces
How can I be just your friend?
You want me to act like we've never kissed
You want me to forget (to forget)
Pretend we've never met (never met)
And I've tried and I've tried, but I haven't yet
You walk by and I fall to pieces
I fall to pieces
Each time someone speaks your name (speaks your name)
I fall to pieces
Time only adds to the flame
You tell me to find someone else to love
Someone who'll love me too (love me too)
The way you used to do (used to do)
But each time I go out with someone new
You walk by and I fall to pieces
You walk by and I fall to pieces