«Six Days on the Road» is an American song written by Earl Green and Muscle Shoals Sound Studio songwriter Carl Montgomery, made famous by country music singer Dave Dudley. The song was initially recorded by Paul Davis (not the same as the better known singer-songwriter, full name Paul Lavon Davis) and released in 1961 on the Bulletin label. In 1963, the song became a major hit when released by Dudley, peaking at #2 on the Billboard Hot Country Songs chart and cracking the Top 40 (#32) on the Hot 100, leading to it being hailed as the definitive celebration of the American truck driver.
Many truck-driving themed hits followed for Dudley, including «Last Day in the Mines,» «Truck Drivin' Son-of-a-Gun» and «Truck Driver's Prayer.»
In 1997, more than 30 years after Dudley's version charted, country music band Sawyer Brown took the song back to the Hot Country Songs chart, reaching #13.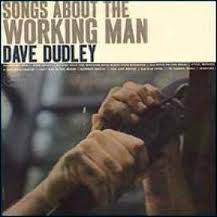 From the album Songs About the Working Man
Released May 1963 (U.S.)
Recorded March 1963
Kay Bank Studios, Minneapolis, Minnesota
Genre Country, rockabilly
Length 2:24
Label Golden Wing 3020
Songwriter(s) Earl Green and Carl Montgomery
Producer(s) Shelby Singleton
Dave Dudley – Six Days On The Road Lyrics
Well I pulled outta Pittsburgh a rollin' down that Eastern Seaboard
I got my diesel wound up and she's a runnin' like a never before
There's a speed zone ahead alright I don't see a cop in sight
Six days on the road and I'm a gonna make it home tonight
I got my ten forward gears and a Georgia overdrive
I'm takin' little white pills and my eyes are open wide
I just passed a Jimmy and a White I been a passin' everything in sight
Six days on the road and I'm a gonna make it home tonight
Well it seems like a month since I kissed my baby goodbye
I could have a lotta women but I'm not like a some other guys
I could find one to hold me tight but I could never make believe it's alright
Six days on the road and I'm a gonna make it home tonight
[ guitar ]
Icc is a checkin' on down the line
Well I'm a little overweight and my log book's way behind
But nothin' bothers me tonight I can dodge all the scales alright
Six days on the road and I'm a gonna make it home tonight
Well my rig's a little old but that don't mean she's slow
There's a flame from her stack and that smoke's a blowin' black as coal
My hometown's a comin' in sight if you think I'm a happy you're right
Six days on the road and I'm a gonna make it home tonight
Six days on the road and I'm a gonna make it home tonight
Six days on the road and I'm a gonna make it home tonight