«I May Never Get to Heaven'» is a song written by Bill Anderson and Buddy Killen and recorded by American country music artist Conway Twitty. It was released in July 1979 as the second single from his album Cross Winds. The song was Twitty's 22nd number one hit on the country chart. The song stayed at number one for a single week and spent a total of 10 weeks on the country chart.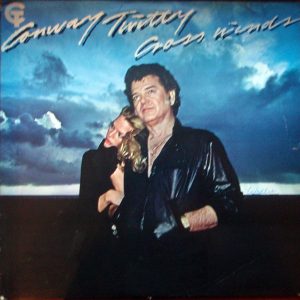 From the album Cross Winds
B-side «Grand Ole Blues»
Released July 1979
Recorded February 28, 1979
Woodland Studio «B», Nashville, Tennessee, U.S.
Genre Country
Label MCA
Songwriter(s) Bill Anderson Buddy Killen
Producer(s) Conway Twitty, David Barnes




Conway Twitty – I May Never Get To Heaven Lyrics
I walked with you
And talked with you
And held your lovin' hand
We loved a while and I lived a while
And I thought that fate had it planned.
Then someone stole my angel
And I lost what I loved most
I may never get to heaven
But I once came mighty close.
I may never play
A golden harp
Or spread celestial wings
Or walk
A golden staircase
While a distant chorus sings.
But once, I had your sweet love
And felt your tender touch
I may never get to heaven
But I didn't miss it much.
I may never get to heaven
But I once came mighty close…