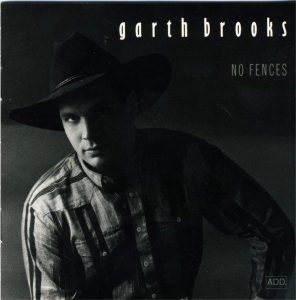 Garth Brooks – The Thunder Rolls, is a song co-written and recorded by American country music artist Garth Brooks. It was released in April 1991 as the fourth and final single from his album No Fences. The song became his sixth number one on the country chart. Co-writer Pat Alger plays acoustic guitar on the track.
The song was first recorded by Tanya Tucker, but it was shelved until 1995 when it appeared on her self-titled box set. Her version includes a fourth verse alluding to infidelity and husband murder. The shorter version of the song was covered by heavy metal band All That Remains on their 2017 album Madness.
At the 1991 Grammy Awards, the music video, directed by Bud Schaetzle and produced by Martin J. Fischer, was nominated for "Best Music Video – Short Form".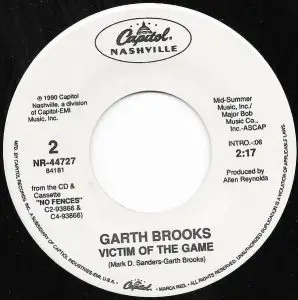 Garth Brooks – The Thunder Rolls
From the album No Fences
B-side "Victim of the Game" (U.S. 7-inch)
Released April 30, 1991
Recorded 1989–1990
Genre Country, country rock
Length 3:42
Label Capitol Nashville 44727
Songwriter(s) Pat Alger Garth Brooks
Producer(s) Allen Reynolds
Garth Brooks – The Thunder Rolls lyrics
[Verse 1]
Three thirty in the mornin', not a soul in sight
The city's lookin' like a ghost town on a moonless summer night
Raindrops on the windshield, there's a storm movin' in
He's headin' back from somewhere that he never should have been
[Refrain]
And the thunder rolls
And the thunder rolls
[Verse 2]
Every light is burnin' in a house across town
She's pacin' by the telephone in her faded flannel gown
Askin' for a miracle, hopin' she's not right
Prayin' it's the weather that's kept him out all night
[Refrain]
And the thunder rolls
And the thunder rolls
[Chorus]
The thunder rolls, and the lightnin' strikes
Another love grows cold on a sleepless night
As the storm blows on out of control
Deep in her heart the thunder rolls
[Verse 3]
She's waitin' by the window when he pulls into the drive
She rushes out to hold him, thankful he's alive
But on the wind and rain a strange new perfume blows
And the lightnin' flashes in her eyes, and he knows that she knows
[Refrain]
And the thunder rolls
And the thunder rolls
[Chorus]
The thunder rolls, and the lightnin' strikes
Another love grows cold on a sleepless night
As the storm blows on out of control
Deep in her heart the thunder rolls
[Verse 4]
She runs back down the hallway, and through the bedroom door
She reaches for the pistol kept in the dresser drawer
Tells the lady in the mirror, "He won't do this again"
'Cause tonight will be the last time she'll wonder where he's been
[Chorus]
The thunder rolls, and the lightnin' strikes
Another love grows cold on a sleepless night
As the storm blows on out of control
Deep in her heart the thunder rolls