"After All the Good Is Gone" is a song written and recorded by American country music artist Conway Twitty. It was released in March 1976 as the first single from the album Now and Then. The song was Twitty's 16th number one on the country chart. The single stayed at number one for a single week and spent a total of 11 weeks on the country chart.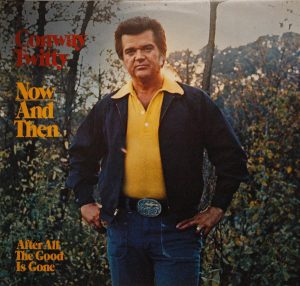 From the album Now and Then
B-side "I Got a Good Thing Going"
Released March 1976
Recorded November 18, 1974
Bradley's Barn, Mt. Juliet, Tennessee
Genre Country
Length 2:58
Label MCA
Songwriter(s) Conway Twitty
Producer(s) Owen Bradley
Conway Twitty – After All The Good Is Gone lyrics
Today I got a letter from someone
Just a friend we knew some time ago
And as I read between the lines I began to realize
He didn't know I lost you a long long time ago.
Oh, I just can't make it any longer
Everything I do is always wrong
I'm livin' a lie and there's no need in tryin'
To keep hangin' on after all the good is gone.
[Instrumental]
Lord, I wish that I could die and there's no use in tryin'
To keep hangin' on after all the good is gone…