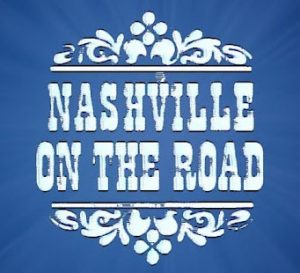 Nashville On The Road Guest Johnny Carver!."Nashville on the Road" was a country music variety series taped at various locations throughout North America.
Jim Ed Brown and comedian Jerry Clower co-hosted the series from 1975 through 1981.
The Season One regulars were Jim Ed Brown, Jerry Clower, The Cates Sisters, and The Gems.
Young banjo player Wendy Holcombe was as a semi-regular during the series first three seasons. She became a regular cast member around Season Four.
Singer Helen Cornelius joined the cast during the show's second season. Her duets with Jim Ed Brown became a regular part of the series.
In early 1981, after taping was completed for the 1980-81 season, Jim Ed Brown announced the end of his partnership with Cornelius.
"Nashville on the Road" returned in Fall 1981 with a new cast consisting of Jim Stafford, Rex Allen Jr., Sue Powell and Golly Dang the Wonder Chimp. This cast lasted only two seasons.
"Nashville on the Road" ceased production following the 1982-83 season.
Nashville On The Road Guest Johnny Carver
Music:
Jim Ed Brown – "Fireball Mail."
Johnny Carver – "Living Next Door to Alice."
Jerry Clower comedy monologue: "Cutworm Smith."
Jim Ed Brown – "Ann."
Jim Ed Brown – "Summerset."
Jim Ed Brown and Helen Cornelius – medley: "Jesus Loves the LIttle Children"/"Lonely Little Petunia."
Johnny Carver – "Tie a Yellow Ribbon 'Round the Ole Oak Tree."
Jerry Clower comedy monologues: "Deep Water Baptists."
Jim Ed Brown and Helen Cornelius – "Born Believer."
"Nashville on the Road" house band – "Draggin' The Steel" (instrumental).
Local air dates:
07-Jan-1978 WTCG-17, Atlanta, GA (Sat. 8:30pm Eastern)
08-Jan-1978 WNGE-2, Nashville, TN (Sun. 11:45pm)
26-Feb-1978 WAPI-13, Birmingham, AL (Sun. 11:00am)
26-Aug-1978 (Repeat) WTCG-17, Atlanta, GA (Sat. 8:30pm Eastern)
26-Aug-1978 WHNT-19, Huntsville, AL (Sat. 10:30pm)