Mickey Gilley – True Love Ways, is a song attributed to Norman Petty and Buddy Holly. Buddy Holly's original was recorded with the Dick Jacobs Orchestra in October 1958, four months before the singer's death. It was first released on the posthumous album The Buddy Holly Story, Vol. 2 (Coral 57326/757326), in March 1960. The song was first released as a single in Britain in May 1960, reaching number 25 on the UK Singles Chart. It was released the following month in the US, but did not make the charts. In 1988, a UK re-release of the recording by MCA, the single reached no. 65 on the UK singles chart in a 5 week chart run.
In 1965, Peter and Gordon's version became a hit internationally, reaching number 2 in the UK, number 14 in the US Billboard Hot 100 and the top 10 in numerous other countries.
Other notable covers include Mickey Gilley's 1980 version which reached number 1 on the US Billboard Hot Country Singles chart and Cliff Richard's version that reached the top 10 in the UK and Ireland in 1983 and was a minor hit internationally.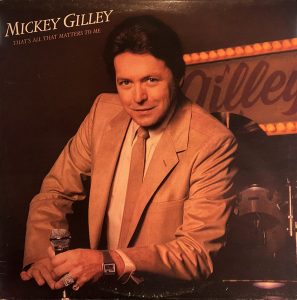 Mickey Gilley – True Love Ways
From the album That's All That Matters to Me
B-side "That's All That Matters to Me"
Released March 28, 1980
Genre Country
Length 2:54
Label Epic
Songwriter(s) Buddy Holly, Norman Petty
Producer(s) Jim Ed Norman
Mickey Gilley – True Love Ways Lyrics
Just you know why
Why you and I
Will by and by
Know true love ways
Sometimes we'll sigh
Sometimes we'll cry
And we'll know why
Just you and I
Know true love ways
Throughout the days
Our true love ways
Will bring us joy to share
With those who really care
Sometimes we'll sigh
Sometimes we'll cry
And we'll know why
Just you and I
Know true love ways
Throughout the days
Our true love ways
Will bring us joy to share
With those who really care
Sometimes we'll sigh
Sometimes we'll cry
And we'll know why
Just you and I
Know true love ways
Know true love ways
Know true love ways…