Mickey Gilley – Stand by Me: A Classic Country Hit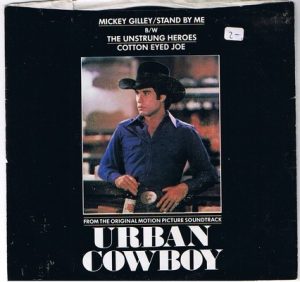 Are you a fan of country music? If so, then you're probably familiar with the legendary Mickey Gilley and his classic hit, «Stand by Me.» This timeless tune was first recorded in 1980 for Gilley's album «Urban Cowboy: Original Motion Picture Soundtrack,» which was produced by Jim Ed Norman. The song was written by Ben E. King, Jerry Leiber, and Mike Stoller, and it quickly became a hit, reaching #1 on the Billboard Country chart.
The Meaning Behind «Stand by Me»
«Stand by Me» is a song about loyalty and devotion, two themes that are common in country music. The lyrics describe the importance of having someone by your side through good times and bad, and how having that support can make all the difference in the world. The chorus of the song is especially powerful, with Gilley's emotive voice declaring, «Stand by me, stand by me, when the night has come and the land is dark, and the moon is the only light we'll see.»
The Success of «Stand by Me»
«Stand by Me» was an instant hit upon its release, and it remains one of Gilley's most beloved songs to this day. In addition to reaching #1 on the Billboard Country chart, the song also reached #22 on the Billboard Hot 100 chart, demonstrating its crossover appeal. The song's success helped cement Gilley's status as a country music superstar, and it has been covered by numerous artists over the years.
Mickey Gilley's Legacy in Country Music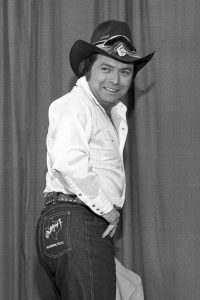 Mickey Gilley is a true icon of country music, with a career spanning over six decades. He has released dozens of albums, charted numerous hit singles, and won countless awards for his contributions to the genre. In addition to his music career, Gilley is also known for his ownership of the famous Gilley's nightclub in Texas, which was the subject of the movie «Urban Cowboy.»
In Conclusion
In summary, «Stand by Me» by Mickey Gilley is a classic country hit that has stood the test of time. This emotive song, written by Ben E. King, Jerry Leiber, and Mike Stoller, speaks to the importance of loyalty and devotion in life. With Gilley's powerful vocals and the song's beautiful melody, it's no wonder that «Stand by Me» has become one of the most beloved songs in country music history. So why not give it a listen today and experience the magic for yourself?




Mickey Gilley – Stand by Me Lyrics
When the night has come
And our land is dark
And the moon is the only light we'll see
No I won't be afraid, no I won't be afraid
Just as long, just as long as you stand by me
Darlin', stand by me
Won't you stand by me
You'll be needed, to stand by me
And if the sky we look upon
Should tumble and fall
And the mountains should fall to the sea
No I won't be afraid, no I won't be afraid
Just as long, just as long as you stand by me
Darlin', stand by me
Won't you stand by me
You'll be needed, stand by me
Darlin', stand by me
Won't you stand by me
You'll be needed, stand by me
Darlin', stand by me
Won't you stand by me
You'll be needed, stand, stand by me…