Jerry Reed – Guitar Man: The Story Behind the Song
Are you a fan of country music? Have you ever heard of Jerry Reed and his iconic song «Guitar Man»? If you're curious about the history behind this classic tune, you've come to the right place.
«Guitar Man» was written by Jerry Reed himself and released in 1967 as a part of his album «The Unbelievable Guitar and Voice of Jerry Reed». The song quickly became a hit and reached the 53rd position on the Billboard Hot 100 chart.
The song tells the story of a struggling musician who travels from town to town with nothing but his guitar and dreams of making it big. Despite facing setbacks and challenges, he refuses to give up and continues to play his heart out for anyone who will listen. The catchy melody and inspiring lyrics resonated with audiences and helped «Guitar Man» become a timeless classic.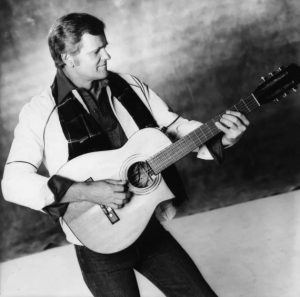 The Unique Guitar Style of Jerry Reed
One of the reasons why Jerry Reed – Guitar Man is such a popular song is because of Jerry Reed's unique guitar style. Reed was known for his fingerpicking technique, which involved using his thumb and fingers to pluck the strings of the guitar simultaneously. This technique allowed Reed to create a rich, layered sound that was both complex and beautiful.
Jerry Reed: A Country Music Legend
Jerry Reed was not only a talented musician but also a songwriter, actor, and comedian. He started his career as a session musician in Nashville before branching out to become a solo artist. His unique blend of country, rock, and pop music made him stand out from the crowd, and his virtuosity on the guitar earned him a legion of fans.
Reed was inducted into the Country Music Hall of Fame in 2017, a testament to his lasting impact on the genre. He wrote and performed countless hit songs throughout his career, including «East Bound and Down» and «Amos Moses». His music continues to inspire and influence musicians today.
The Making of «The Unbelievable Guitar and Voice of Jerry Reed»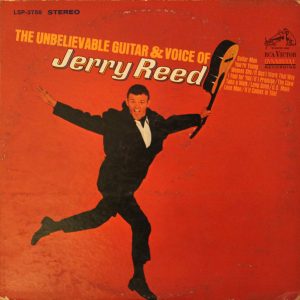 «The Unbelievable Guitar and Voice of Jerry Reed» was a landmark album for Jerry Reed. It showcased his incredible talent as both a singer and a guitarist, and established him as a force to be reckoned with in the country music world.
The album was produced by Chet Atkins, another legendary guitarist and producer. Atkins recognized Reed's talent early on and helped him develop his unique sound. The two collaborated on several albums throughout their careers and became close friends.
In conclusion, «Guitar Man» is a classic country music song that has stood the test of time. Jerry Reed's talent and dedication to his craft continue to inspire musicians and fans alike. We hope you enjoyed learning about the story behind the song and the legendary musician who brought it to life.




Jerry Reed – Guitar Man Lyrics
Well, I quit my job down at the car wash
Left my mama a goodbye note
By sundown I'd left Kingston
With my guitar under my coat
I hitchhiked all the way down to Memphis
Got a room at the YMCA
For the next three weeks I went a hauntin' them nightclubs
Just lookin' for a place to play
Well, I thought my pickin' would set 'em on fire
But nobody wanted to hire a guitar man
Well, I nearly 'bout starved to death down in Memphis
I run outta money and luck
So I bummed me a ride down to Macon, Georgia
On a overloaded poultry truck
I thumbed on down to Panama City
Started checkin' out some o' them all night bars
Hopin' I could make myself a dollar
Makin' music on my guitar
I got the same old story at them all night piers
There ain't no room around here for a guitar man
We don't need a guitar man, son
So I slept in the hobo jungles
Roamed a thousand miles of track
Till I found myself in Mobile Alabama
At a club they call Big Jack's
A little four-piece band was jammin'
So I took my guitar and I sat in
I showed 'em what a band would sound like
With a swingin' little guitar man
Show 'em, son
If you ever take a trip down to the ocean
Find yourself down around Mobile
Make it on out to a club called Jack's
If you got a little time to kill
Just follow that crowd of people
You'll wind up out on his dance floor
Diggin' the finest little five-piece group
Up and down the Gulf of Mexico
Guess who's leadin' that five-piece band
Well, wouldn't ya know, it's that swingin' little guitar man