Hank Williams – Mind Your Own Business: A Timeless Country Classic
Introduction
If you're a fan of country music, you've probably come across the legendary Hank Williams. His iconic song, "Mind Your Own Business," is a true gem in the realm of country classics. In this article, we'll delve into the details of this timeless tune, including its origin, meaning, and its journey through the charts. Get ready to immerse yourself in the world of Hank Williams and the captivating essence of "Mind Your Own Business."
Hank Williams – Mind Your Own Business: Unveiling the Essence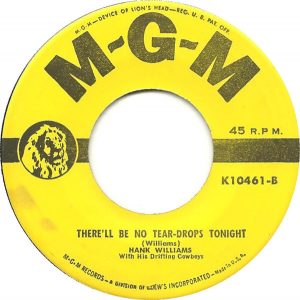 Date of Recording: August 30, 1949
Songwriter: Hank Williams
Producer: Fred Rose
B-Side: "There'll Be No Teardrops Tonight"
Studio: Castle Studio, Nashville
Genre: Country, blues, rock and roll
Chart Success: Reached number 6 on the Billboard Country & Western Best Sellers chart
The Meaning Behind the Music
"Mind Your Own Business" is a spirited anthem that tells the tale of a person who's fed up with unwanted interference in their life. Hank Williams' raw and emotive delivery perfectly captures the frustration and determination of someone who simply wants others to stay out of their personal affairs. The song's lyrics, combined with Williams' distinct vocals, create a powerful and relatable message that has resonated with country music enthusiasts for generations.
Exploring the Original and Notable Covers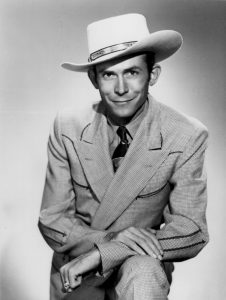 "Mind Your Own Business" is a classic country song written and originally performed by Hank Williams in the 1940s. The song is an ironic and defiant anthem that speaks to the importance of minding one's own affairs and not meddling in the lives of others. Hank Williams' original version perfectly captures his distinctive style of country music, with his unmistakable voice and ability to convey deep emotions. The song became a hit and has been covered by many other artists over the years. One notable rendition is by Willie Nelson, who gave it a unique and personal twist with his signature guitar sound and distinctive vocals, while maintaining the rebellious and defiant spirit of the original song.
Conclusion
In conclusion, Hank Williams' "Mind Your Own Business" remains a captivating and influential masterpiece within the country music genre. Its timeless message and memorable melodies continue to enchant fans around the world. Whether you're a long-time enthusiast or a newcomer to the world of country music, this iconic track is sure to leave an indelible mark on your musical journey. So, sit back, immerse yourself in the heartfelt lyrics, and let the soulful sounds of Hank Williams transport you to the heart of country music.
Remember, in the world of country music, sometimes the best advice is simply to "Mind Your Own Business."
Hank Williams – Mind your Own Business Lyrics
[Verse 1]
If the wife and I are fussin', brother, that's our right
'Cause me and that sweet woman's got a license to fight
[Chorus]
Why don't you mind your own business?
Mind your own business
'Cause if you mind your business, then you won't be mindin' mine
[Verse 2]
Oh, the woman on our party line's the nosiest thing
She picks up her receiver when she knows it's my ring
[Chorus]
Why don't you mind your own business?
Mind your own business
'Cause if you mind your business, then you won't be mindin' mine
[Guitar Solo]
[Verse 3]
I got a little gal that wears her hair up high
The boys all whistle when she walks by
[Chorus]
Why don't you mind your own business?
Mind your own business
Well, if you mind your business, then you sure won't be mindin' mine
[Fiddle Solo]
[Verse 4]
If I want to honky tonk around 'til two or three
Now, brother that's my headache, don't you worry 'bout me
[Chorus]
Just mind your own business
Mind your own business
If you mind your business, then you won't be mindin' mine
[Pedal Steel Solo]
[Verse 5]
Mindin' other people's business seems to be high-toned
I got all that I can do just to mind my own
[Chorus]
Why don't you mind your own business?
Mind your own business
If you mind your own business, you'll stay busy all the time