The Inspiring Story Behind Charley Pride's Wings Of A Dove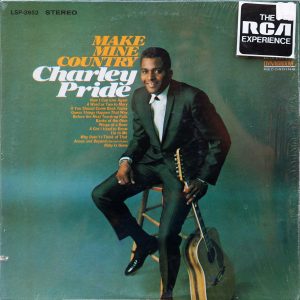 Are you a fan of country music? If so, you've probably heard Charley Pride's hit song "Wings Of A Dove." This classic tune has been a fan favorite for years, and for good reason. In this article, we'll take a deep dive into the history of the song, and explore the inspiring story behind it.
Charley Pride's covered"Wings Of A Dove" was recorded on 1969. The song was written by Bob Ferguson, a songwriter and producer who worked with Pride on several of his early albums. "Wings Of A Dove" was produced by Jack Clement and appeared on Pride's album "Make Mine Country" RCA Victor 1968.
Ferlin Husky's song "Wings Of A Dove"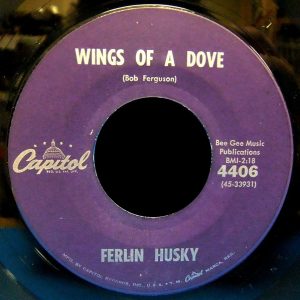 It was popularized when it was recorded by Ferlin Husky in 1960. His recording topped the country charts for 10 nonconsecutive weeks.It was Ferlin Husky's third and final number 1 on the country chart, spending nine months on it. "Wings of a Dove" was successful on the pop charts as well, peaking at number 12 on the Hot 100.
What's the story behind "Wings Of A Dove"?
But what is the song actually about? "Wings Of A Dove" is a gospel-inspired track that speaks to the power of faith and the hope of salvation. The lyrics tell the story of a person who is going through a difficult time, but finds solace in the idea that they will someday be lifted up to heaven on the wings of a dove.
This message of hope and inspiration has resonated with listeners for decades. The song's uplifting melody and positive message have made it a go-to for country radio stations and fans alike. Its popularity has even led to covers by other artists, including , Dolly Parton, and Conway Twitty, George Jones, Hal Ketchum ….




Charley Pride – Wings Of A Dove Lyrics
On the wings of a snow white dove He sends His pure sweet love
A sign from above on the wings of a dove
When troubles surround us when evils come the body grows weak the spirit grows numb
When these things beset us he doesn't forget us
He sends down his love on the wings of a dove
On the wings of a snow white dove…
When Noah has drifted on the flood many days he searched for land in various ways
Troubles he had some but wasn't forgotten
He sent him His love on the wings of a dove
On the wings of a snow white dove…
On the wings of a snow white dove…
A sign from above on the wings of a dove