Ronnie Milsap – My Heart: A Timeless Country Music Gem
Introduction: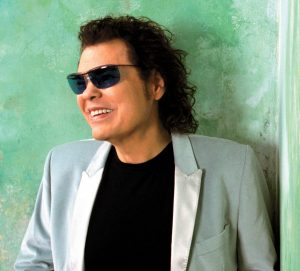 If you're a fan of country music, you're in for a treat! Today, we delve into the captivating world of Ronnie Milsap's iconic song, «My Heart.» Released on March 1980, written by Don Pfrimmer and Charles Quillen, and produced by Ronnie Milsap and Rob Galbraith, this heartfelt track left an indelible mark on the country music scene. Join us as we uncover the magic behind «My Heart» and explore its enduring appeal.
The Story Behind «My Heart»:
«My Heart» is a profound country ballad that touches the soul. It narrates a tale of love, heartbreak, and resilience. With Ronnie Milsap's velvety vocals and poignant lyrics, this song resonates with listeners of all ages. The beautiful melodies and captivating storytelling make «My Heart» a timeless masterpiece.
Emotions Unveiled:
Through heartfelt verses, «My Heart» portrays the emotional journey of a person deeply in love. It explores the rollercoaster of emotions experienced when one's heart is fully invested in a relationship. Ronnie Milsap's powerful delivery breathes life into the lyrics, evoking a range of feelings that can be felt with every note.
Success on the Charts:
Upon its release, «My Heart» quickly climbed the charts, capturing the hearts of country music enthusiasts worldwide. It achieved remarkable success, reaching the number 1 on US Hot Country Songs (Billboard). This accomplishment solidified Ronnie Milsap's place as a country music legend.
Album Inclusion: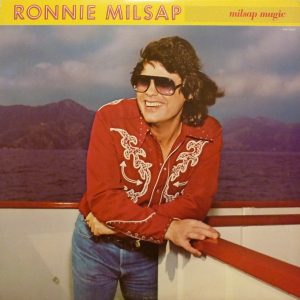 «My Heart» is an essential track on Ronnie Milsap's «Milsap Magic» RCA Records 1980. The album showcases the artist's undeniable talent and highlights his ability to connect with listeners on a profound level. The inclusion of «My Heart» further enhances the album's impact, making it a must-listen for any country music lover.
Conclusion:
Ronnie Milsap's «My Heart» encapsulates the essence of country music, offering a heartfelt journey of love and emotion. Its timeless appeal has touched countless lives and continues to resonate with listeners today. Whether you're a long-time fan or a newcomer to country music, «My Heart» is a song that deserves a special place in your playlist.
Remember, for more exciting insights into the world of country music, stay tuned to our blog. We are dedicated to bringing you the latest updates and stories from the country music universe.
Ronnie Milsap – My Heart Lyrics
I'll take a long vacation
I need a change of scenery
I'll see the sights; go out at night
There'll be no time for your memory
I'll get a new apartment
Make friends that don't know who you are
'Cause when I'm through, I'm really through
If I can just convince my heart
Oh, but my heart, says I'm not so smart
My heart tears my plans apart
My heart won't admit we're through
'Cause my heart; oh, my heart still belongs to you
I'll call some old phone numbers
And I'll throw a party for a star
I've made a vow, it's all over now
If I can just convince my heart
Oh, but my heart, says I'm not so smart
My hear tears my plans apart
My heart won't admit we're through
'Cause my heart; oh my heart still belongs to you
Oh, but my heart, says I'm not so smart
My hear tears my plans apart
Oh, my heart won't admit we're through
'Cause my heart; oh my heart still belongs to you