The Oak Ridge Boys – Love Song: A Timeless Country Classic
Introduction:
If you're a fan of country music, you're in for a treat! Today, we delve into the soul-stirring world of The Oak Ridge Boys and their iconic love song that has touched the hearts of millions. Join us as we explore the captivating story behind The Oak Ridge Boys – Love Song, its origins, and its lasting impact on the country music scene.
The Oak Ridge Boys – Love Song: An Unforgettable Melody
Relased on June 4, 1983, "Love Song" is a heartfelt composition that beautifully captures the essence of love and devotion. This timeless classic was written by Steven Runkle and produced for Ron Chancey, for the album "American Made", which garnered immense acclaim in the country music community.
Chart-Topping Success and Unforgettable Lyrics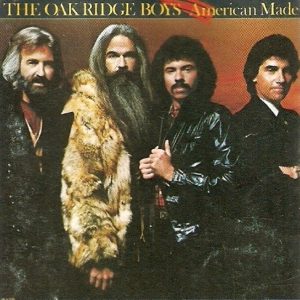 Upon its release, "Love Song" swiftly climbed the charts, capturing the hearts of country music enthusiasts across the nation. This powerful ballad struck a chord with its honest and relatable lyrics, resonating with listeners on a deep emotional level. Its enchanting melody and powerful harmonies, signature of The Oak Ridge Boys, made it an instant hit. Reaching number 1 on US Hot Country Songs (Billboard), also number 1 on Canadian RPM Country Tracks. The song's relatable lyrics and infectious melodies struck a chord with fans, solidifying its place as a beloved classic in the realm of country music.
Unveiling the Essence of "Love Song"
"Love Song" explores the profound impact that love can have on our lives. It delves into the bittersweet journey of love, touching upon themes of devotion, vulnerability, and the resilience of the human heart. Through their heartfelt performance, The Oak Ridge Boys bring this emotional narrative to life, painting a vivid picture of the complexities and joys of love.
The Enduring Legacy of The Oak Ridge Boys – Love Song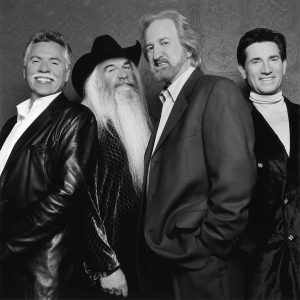 Decades after its release, The Oak Ridge Boys – Love Song continues to hold a special place in the hearts of country music enthusiasts. Its ability to evoke powerful emotions and transport listeners to a place of pure sentimentality is a testament to the timeless appeal of this remarkable track.
In conclusion, The Oak Ridge Boys – Love Song remains a cherished masterpiece that epitomizes the beauty of country music. Its profound lyrics, mesmerizing melodies, and the unmatched vocal talent of The Oak Ridge Boys create an unforgettable musical experience. Whether you're a long-time fan or a newcomer to the world of country music, this remarkable love song is a must-listen for anyone seeking an emotional journey through music.
The Oak Ridge Boys – Love Song Lyrics
Tell you why I called on you
This is what we're gonna do
Take this lovely gift of love
Sent to us from Heaven above
I said baby, I think that we can help each other to see, oh yeah
We've made this life that we're living
Seem more like it's supposed to be
Well every man should have a good woman
Every woman should have a good man
Won't you stand along beside me
Let me do the best I can
Take each other's heart in hand
I want to sing just a little love song
I want to sing to you for a little while
Back up and toe the line for you
I want to be your all in all
I want to sing just a little love song
I want to sing to you for a little while
Back up and toe the line for you
I want to be your all in all
Bless you baby, I love you so
Love from whom all blessings flow
Me to you and you to me
This is how it's gonna be
I said baby we're gonna know the joy
The years can bring oh yes we will
And every time I think about it
I just want to lift my heart and sing, one more time
Oh every man should have a good woman
Every woman should have a good man
Won't you stand along beside me
Let me do the best I can
Take each other's heart in hand
I want to sing just a little love song
I want to sing to you for a little while
Back up and toe the line for you
I want to be your all in all
I want to sing just a little love song
I want to sing to you for a little while
Back up and toe the line for you
I want to be your all in all
I want to sing just a little love song
I want to sing to you for a little while
Back up and toe the line for you
I want to be your all in all
I want to sing just a little love song
I want to sing to you for a little while
Back up and toe the line for you
I want to be your all in all
In all, in all, in all