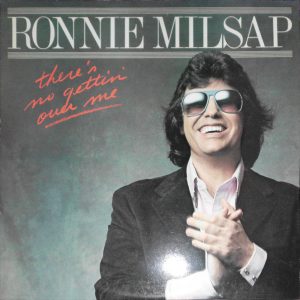 Ronnie Milsap – I Wouldn't Have Missed It for the World, is a song written by Charles Quillen, Kye Fleming and Dennis Morgan, and recorded by American country music singer Ronnie Milsap. It was released in October 1981 as the second single from the album There's No Gettin' Over Me. The song became one of his biggest hits in his recording career and came during the peak of his crossover success.
His 19th No. 1 hit on the Billboard Hot Country Singles chart in January 1982, "I Wouldn't Have Missed It For the World" reached No. 20 on the Billboard Hot 100 chart. The song also reached No. 3 on Billboard's Hot Adult Contemporary Singles chart.
A video was also produced of the song, and it has aired on The Nashville Network, CMT and GAC.
Ronnie Milsap – I Wouldn't Have Missed It for the World
From rom the album There's No Gettin' Over Me
B-side "It Happens Every Time (I Think of You)"
Released October 1981 (U.S.)
Recorded 1981
Genre Country, pop
Length 3:35
Label RCA Nashville
Songwriter(s) Kye Fleming, Dennis Morgan, Charles Quillen
Producer(s) Ronnie Milsap, Tom Collins
Ronnie Milsap – I Wouldn't Have Missed It for the World Lyrics
[Verse 1]
Our paths may never cross again
Maybe my heart will never mend
But I'm glad for all the good times
Cause you've brought me so much sunshine
And love was the best it's ever been
[Chorus]
I wouldn't have missed it for the world
Wouldn't have missed loving you girl
You've made my whole life worth while, with your smile
I wouldn't trade one memory
Cause you mean too much to me
Even though I lost you girl
I wouldn't have missed it for the world
[Verse 2]
They say that all good things must end
Loves comes and goes just like the wind
You've got your dreams to follow
But if I had the chance tomorrow
You know I'd do it all again
[Chorus]
I wouldn't have missed it for the world
Wouldn't have missed loving you girl
You've made my whole life worth while, with your smile
I wouldn't trade one memory
Cause you mean too much to me
Even though I lost you girl
I wouldn't have missed it for the world
[Bridge]
Oh I wouldn't trade one memory
Cause you mean too much to me
Even though I lost you girl
I wouldn't have missed it for the world
[Chorus]
I wouldn't have missed it for the world
Wouldn't have missed loving you girl
You've made my whole life worth while, with your smile
I wouldn't trade one memory
Cause you mean too much to me
Even though I lost you girl
I wouldn't have missed it for the world