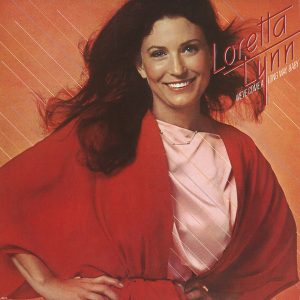 "I Can't Feel You Anymore" is a song written by Theresa Beaty and Meredith Stewart that was originally performed by American country music artist Loretta Lynn. It was released as a single in April 1979 via MCA Records.
Was recorded at the Bradley's Barn on February 3, 1978. Located in Mount Juliet, Tennessee, the session was produced by renowned country music producer Owen Bradley. Three additional tracks were recorded during this session.
"I Can't Feel You Anymore" reached number three on the Billboard Hot Country Singles survey in 1980. Additionally, the song peaked at number two on the Canadian RPM Country Songs chart during this same period. It was included on her studio album, We've Come a Long Way Baby (1978).




From the album We've Come a Long Way Baby
B-side "True Love Needs to Keep in Touch"
Released April 1979
Recorded February 3, 1978
Mount Juliet, Tennessee, U.S.
Genre Country
Length 3:12
Label MCA
Songwriter(s) Theresa Beaty Meredith Stewart
Producer(s) Owen Bradley
Loretta Lynn – I Can't Feel You Anymore Lyrics
There's no reason to look at me that way
Old memories won't let my love stay
Your touch just leads me to an open door
And when he touches me, I can't feel you anymore
When he touches me, I can't feel you anymore
He touches me with so much love, I never felt before
Goodbye's on the tip of my tongue
And now that leaving you has come
And when he touches me, I can't feel you anymore
You're so late with your new plans for two
He had lots of nights to love me away from you
But the first time that he touched me, I was sure
When he touches me, I can't feel you anymore
When he touches me, I can't feel you anymore
He touches me with so much love, I never felt before
Goodbye's on the tip of my tongue
And now that leaving you has come
And when he touches me, I can't feel you anymore
Anymore