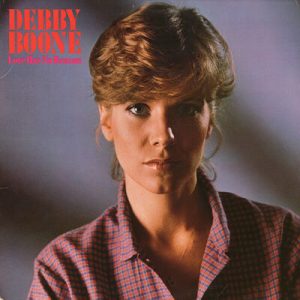 Debby Boone – Are You on the Road to Lovin' Me Again, is a song recorded by American country and pop music artist Debby Boone. It was released in February 1980 as the first single from the album Love Has No Reason. The song was written by Debbie Hupp and Bob Morrison.
The song was Debby Boone's most successful country hit and her only number one on the country chart. The single stayed at number one for a week and spent a total of ten weeks on the country chart.
The song was part of a historic week on the Billboard Hot Country Singles chart during the week of April 19, 1980. That week, all of the top five positions were held by female singers, the first time in the chart's history this would occur.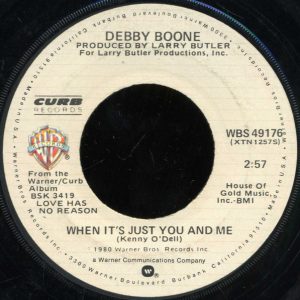 Debby Boone – Are You on the Road to Lovin' Me Again
From the album Love Has No Reason
B-side "When it's Just You and Me"
Released February 1980
Recorded November 1979
Genre Country
Length 2:29
Label Warner Bros. 49176
Songwriter(s) Debbie Hupp Bob Morrison
Producer(s) Larry Butler
Debby Boone – Are You on the Road to Lovin' Me Again Lyrics
Are you here just to pass the time of day
Or is it love that brings you back my way
Did you miss me anytime we've been apart
Are you lookin' for a way back to my heart
Are you on the road to lovin' me again
Did the trail of yellow brick come to an end
Did you realize the future lies right here where you began
Are you on the road to lovin' me again
I don't need any promises and such
Only you and the way we used to touch
Do I really see or could my heart be blind
Is it really me you're coming back to find
Are you on the road to lovin' me again
Did the trail of yellow brick come to an end
Did you realize the future lies right here where you began
Are you on the road to lovin' me again
Are you on the road to lovin' me again
Did the trail of yellow brick come to an end
Did you realize the future lies right here where you began
Are you on the road to lovin' me again