Cristy Lane – One Day at a Time, is a popular Country and Western-style Christian song written by Marijohn Wilkin and Kris Kristofferson. It has been recorded by over 200 artists and has reached No.1 in several territories. Scottish singer Lena Martell had a UK Singles Charts number one with her version in 1979.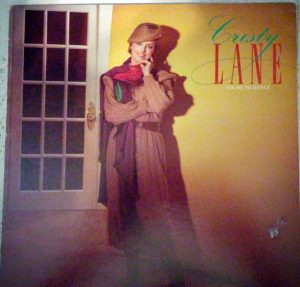 Became best known among country fans when recorded by American country gospel singer Cristy Lane. Lane had started enjoying mainstream success in the late 1970s through the release of several secular hits, including "Let Me Down Easy" and "Simple Little Words." In 1979, Lane recorded the song after it became a No. 1 hit in the United Kingdom by Lena Martell. At first, United Artists Records balked at releasing the song, despite its previous track record of success, but Lane's husband-manager, Lee Stoller, predicted the song would be successful, and UA relented. The song was released in the late winter of 1980, and by the end of the spring, the song was No. 1 on the Billboard Hot Country Singles chart.
"One Day at a Time" was Lane's only No. 1 hit. For Kristofferson, the song was his sixth No. 1 as a songwriter and first in six years (his last being 1974's "Please Don't Tell Me How the Story Ends" by Ronnie Milsap).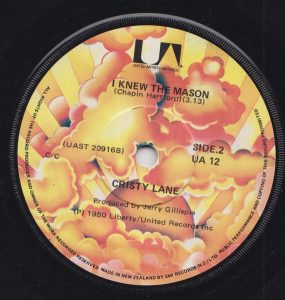 Cristy Lane – One Day at a Time
From the album Ask Me to Dance
B-side "I Knew the Mason"
Released February 1980
Recorded November 19, 1979
Genre Country
Length 3:12
Label United Artists X1342-Y
Songwriter(s) Marijohn Wilkin and Kris Kristofferson
Producer(s) Jerry Gillespie
Cristy Lane – One Day at a Time Lyrics
One day at a time, sweet Jesus
I'm only human, I'm just a woman
Help me believe in what I could be and all that I am
Show me the stairway I have to climb
Lord, for my sake teach me to take one day at a time
One day at a time, sweet Jesus
That's all I'm asking from You
Just give me the strength to do everyday
What I have to do
Yesterday's gone, sweet Jesus
And tomorrow may never be mine
Lord, help me today, show me the way
One day at a time
Do you remember when You walked among men?
Well Jesus, You know, if You're looking below, it's worse now than then
Cheating an stealing, violence and crime
So for my sake, teach me to take one day at a time
One day at a time, sweet Jesus
That's all I'm asking from You
Just give me the strength to do everyday
What I have to do
Yesterday's gone, sweet Jesus
And tomorrow may never be mine
Lord, help me today, show me the way
One day at a time