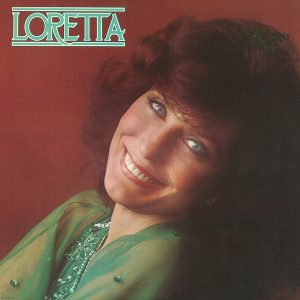 "I've Got a Picture of Us on My Mind" is a song written by Bobby Harden that was originally performed by American country music artist Loretta Lynn. It was released as a single in September 1979 via MCA Records.
Was recorded at the Bradley's Barn on March 9, 1979. Located in Mount Juliet, Tennessee, the session was produced by renowned country music producer Owen Bradley. Three additional tracks were recorded during this session.
"I Can't Feel You Anymore" reached number five on the Billboard Hot Country Singles survey in 1970. Additionally, the song peaked at number two on the Canadian RPM Country Songs chart during this same period. It was included on her studio album, Loretta (1979).




From the album Loretta
B-side "I Don't Feel Like a Movie Tonight"
Released September 1979
Recorded March 9, 1979
Mount Juliet, Tennessee, U.S.
Genre Country
Length 2:45
Label MCA
Songwriter(s) Bobby Harden
Producer(s) Owen Bradley




Loretta Lynn – I've Got A Picture Of Us On My Mind Lyrics
In a hot dusty bar room in town
That old jukebox plays the honky tonk sound
You might think that I'm crying, Lord I am
But I'm trying to get over what's over and through
I've got a picture of us on my mind
Sweet, sweet scenes of once upon a time
I can't picture myself with anyone else
I've got a picture of us on my mind
From the pockets of his ragged old jeans
He paid the preacher after we said I do
I think of good times we've known
That were as good as he's gone
This glass of red wine feels good going down
I've got a picture of us on my mind
Sweet, sweet scenes of once upon a time
I can't picture myself with anyone else
I've got a picture of us on my mind
I've got a picture of us on my mind
Sweet, sweet scenes of once upon a time
I can't picture myself with anyone else
I've got a picture of us on my mind