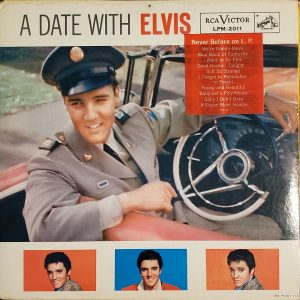 Elvis Presley – I Forgot to Remember to Forget, is a 1955 rockabilly and country song, first recorded by Elvis Presley written by Stan Kesler and Charlie Feathers. It was Elvis' first charting hit and first no. 1 record nationally. The single was the fifth and final single released on Sun Records before Elvis moved to RCA Records.
The song was recorded at Sun Studio on July 11, 1955, by Elvis Presley, Scotty Moore, Bill Black, and Johnny Bernero on drums, and released on August 20, 1955, along with "Mystery Train" (Sun 223).
The song reached the Billboard national country music chart #1 position on February 25, 1956, on the Billboard C&W Best Sellers in Stores chart, and remained there at #1 for 2 weeks, and spent 5 weeks at #1 on the Billboard C&W Most Played in Juke Boxes chart. The record reached #4 on the Billboard Most Played by Jockeys chart. It was the first recording to make Elvis Presley a nationally known country music star. The song remained on the country charts for 39 weeks.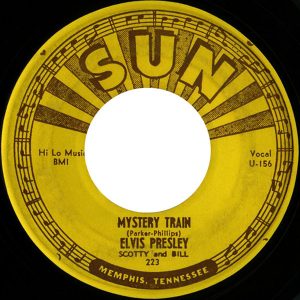 Elvis Presley – I Forgot to Remember to Forget
From Album A Date With Elvis (RCA Victor 1959)
A-side "Mystery Train"
Released August 20, 1955
Recorded July 11 1955
Studio Sun Studios, Memphis, Tennessee
Genre Rockabilly
Length 2:28
Label Sun 223
Songwriter(s) Charlie Feathers and Stan Kesler
Producer(s) Sam Phillips
Elvis Presley – I Forgot to Remember to Forget lyrics
[Verse 1]
I forgot to remember to forget her
I can't seem to get her off my mind
I thought I'd never miss her
But I found out somehow
I think about her almost all the time
[Verse 2]
The day she went away
I made myself a promise
That I'd soon forget we ever met
But something sure is wrong
'Cause I'm so blue and lonely
I forgot to remember to forget
[Verse 3]
The day she went away
I made myself a promise
That I'd soon forget we ever met
Well, but something sure is wrong
'Cause I'm so blue and lonely
I forgot to remember to forget