The Davis Sisters – I Forgot More Than You'll Ever Know, (sometimes "I've Forgotten More Than You'll Ever Know About Him") is a song, written by Cecil Null.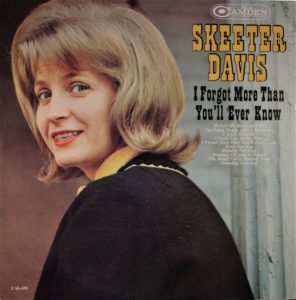 The song was one of five tracks recorded (including two versions of the "B" side, "Rockabye Boogie") on May 23, 1953. The musicians for the sessions were Chet Atkins, lead guitar; Velma E. Williams Smith, guitar; Jerry Byrd, steel guitar; Ernie Newton, bass; and Hal Smith, fiddle. The session, The Davis Sisters' first in Nashville, Tennessee was recorded at Thomas Productions.
Skeeter Davis rerecorded the song as an album track for her first solo album, 1959's I'll Sing You a Song and Harmonize Too and continued to sing the song throughout her career. The song was second only to her blockbuster crossover hit "The End of the World" as her most popular number in concerts. Elvis Presley told Davis that it was one of his favorite country records and Roy Acuff frequently requested she sing the song at the Grand Ole Opry.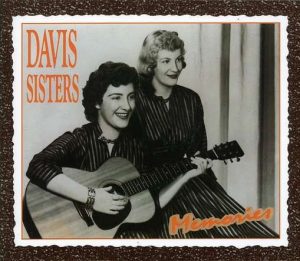 The song was a number one country music single for The Davis Sisters in 1953. It was the first hit for the duo of Skeeter Davis and Betty Jack Davis, and also their only one, as Betty Jack was killed in an automobile accident the week the record was released.
Was a blockbuster hit, the only number one country song by a female duet until the rise of The Judds some thirty years later. The song stayed at number one on the country charts for eight weeks. It ranks among the top 100 country hits of all time according to chart historian Joel Whitburn.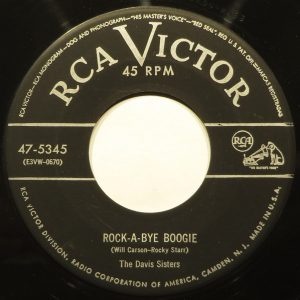 The Davis Sisters – I Forgot More Than You'll Ever Know
From the album Memories
B-side "Rockabye Boogie"
Released 1953
Recorded May 23, 1953
Genre Country
Length 2:16
Label RCA
Songwriter(s) Cecil Null
Producer(s) Stephen Sholes




The Davis Sisters – I Forgot More Than You'll Ever Know Lyrics
I've forgotten more
Than you'll ever know about him
You think you know the smile on his lips
The thrill at the touch of his fingertips
But I've forgotten more
Than you'll ever know about him
You think you'll find a heaven of bliss
In each caress each tender kiss
But I've forgotten more
Than you'll ever know about him
You stole his love from me one day
You didn't care how you hurt me
But you can never steal away
Memories of what used to be
You think he's yours to have and to hold
Someday you'll learn when his love grows cold
That I've forgotten more about him
Than you'll ever know about him
You think he's yours to have and to hold
Someday you'll learn when his love grows cold
But I've forgotten more
Than you'll ever know about him