Sonny James – Since I Met You Baby, is an American rhythm and blues song written and recorded by pianist Ivory Joe Hunter. The song, which Hunter recorded in 1956, became an American standard, and saw renewed popularity in 1969 when country music artist Sonny James released his hit version.
Sonny James had major success covering pop standards, both of the present time and of the past, during the 1960s. In 1969 alone, he had reached the top of the Billboard Hot Country Singles chart with two such covers: «Only the Lonely» and «Running Bear.»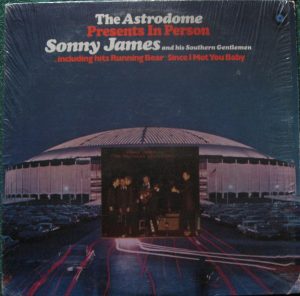 «Since I Met You Baby» was James' third cover song released during 1969. Supposedly recorded live (the song's introduction and fade out features a cheering audience), the audience was added to the studio recording. James took the song to No. 1 on the Hot Country Singles chart that October. His 13th chart-topper overall, the song was his ninth consecutive country No. 1 in an eventual string of 16 straight chart-toppers in as many single releases, dating between 1967 and 1971.




Sonny James – Since I Met You Baby
From the album The Astrodome Presents in Person Sonny James
B-side «Clinging to a Hope»
Released August 1969 (U.S.)
Recorded 1969
Genre Country
Length 2:48
Label Capitol
Songwriter(s) Ivory Joe Hunter
Producer(s) George Richey
Sonny James – Since I Met You Baby Lyrics
Since I met you baby
My whole life has changed
Since I met you baby
My whole life has changed
And everybody tells me that I am not the same
I don't need nobody
To tell my troubles to
I don't need nobody
To tell my troubles to
'Cause since I met you baby, all I need is you
Since I met you baby
I'm a happy man
Since I met you baby
I'm a happy man
I'm gonna try to please you in every way I can