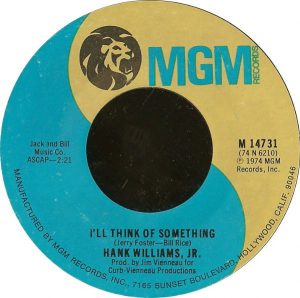 Mark Chesnutt – I'll Think of Something, is a song written by Bill Rice and Jerry Foster, which has been recorded by American country music singers Hank Williams Jr. and Mark Chesnutt. The song was also recorded by Loretta Lynn for her 1985 album Just a Woman.
Chesnutt's version is the second single released from his 1992 album Longnecks & Short Stories. It peaked at number one in both the United States and Canadian Country music charts. The music video was directed by John Lloyd Miller.
An earlier fade marks the difference between the version released for radio airplay and 7-inch single release, and the longer album version.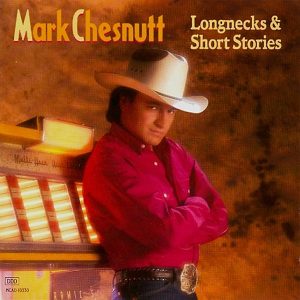 Mark Chesnutt – I'll Think of Something
From the album Longnecks & Short Stories
B-side "Uptown, Downtown (Misery's All the Same)"
Released June 2, 1992
Recorded 1991
Genre Country
Length 4:13
Label MCA
Songwriter(s) Bill Rice, Jerry Foster
Producer(s) Mark Wright
Mark Chesnutt – I'll Think of Something lyrics
[Verse 1]
I don't know how I'll get her off my mind, but give me time
And I'll think of somethin'
I can't say today that I'm alright, but by tonight
I'll think of somethin'
[Chorus]
I'll find so many things to do
That I won't have the time to think of her
And then if she's still on my mind
I'll try to drink enough to drown the hurt
And if that don't work
I'll think of somethin'
[Verse 2]
Where do I go for love that I still need, now that I'm free?
I'll think of somethin'
And if someday by accident we meet and I can't speak
Well, I'll think of somethin'
[Chorus]
If I can't say a word to her
I'll blame it on this lump that's in my throat
And standin' there what will I do
To hide my love enough that it won't show?
Oh, I don't know
But I'll think of somethin'
[Outro]
Well, I don't know
Well, I don't know how I'll get her off my mind, but give me time
And I'll thin of somethin'