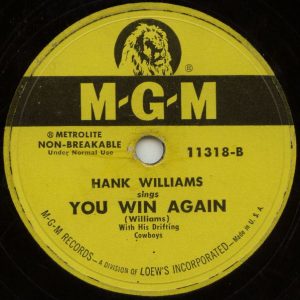 Charley Pride – You Win Again, is a 1952 song by Hank Williams. In style, the song is a blues ballad and deals with the singer's despair with his partner. The song has been widely covered, including versions by Ray Charles, Jerry Lee Lewis, Roy Orbison, the Grateful Dead, Charley Pride, Bob Dylan, and the Rolling Stones.
Hank Williams recorded "You Win Again" on July 11, 1952—one day after his divorce from Audrey Williams was finalized. Like "Cold, Cold Heart," the song was likely inspired by his tumultuous relationship with his ex-wife.
In 1980, Charley Pride had his twenty-fourth number one country hit with his version.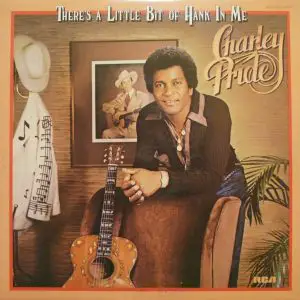 Charley Pride – You Win Again
From Album: There's A Little Bit Of Hank In Me
B-Side: There's A Little Bit Of Hank In Me
Sello: RCA – PB-12002
Formato: Vinilo, 7″, Single, Styrene, Indianapolis Pressing
Publicado: 1980
Estilo: Country, Honky Tonk
Written-By – H. Williams
Producer: Charley Pride, Jerry Bradley
Charley Pride – You Win Again lyrics
The news is out all over town that you've been seen a running round
I know that I should leave but then I just can't go you win again
This heart of mine could never see what everybody knew but me
Just trusting you was my great sin what can I do you win again
I'm sorry for your victim now cause soon his head like mine will bow
He'll give his heart but all in vain and someday say you win again
You have no heart you have no shame you take true love and give the blame
I guess that I should not complain I love you still you won again